Past events

MOMO Create & Perform 
Eefje de Visser X Nick Verstand
In April 2021 AVL Mundo has host MOMO again, now with a special project with singer

Eefje de Visser

and contemporary artist Nick Verstand. They have created and shown an audiovisual art work, at the intersection of live performance and modern art. This special collaboration is part of MOMO Create & Perform, a new program from Motel Mozaique.
The audiovisual pop concert will be realized and performed in cooperation with and at AVL Mundo.
The premiere, with images of both the creation process and the concert, has been admired on Saturday April 24, 2021 via an online stream. T

KUNST KERSTSTAL IS OPEN 
19 December 2020 – 6 January 2021
AVL Mundo is pleased to invite the public to responsibly enjoy the current exhibition Kunst Kerststal. Despite the new corona restrictions, it is still possible to visit the Kunst Kerststal. The installation is a window exhibition on view, 24/7 a t Keileweg 10, Rotterdam.  Please be welcome to take a look and the Art Nativity Scene presented behind glass. We've created a treasure hunt, for your household, to explore the area. All digital, all corona proof. Due the restrictions of Covid-19 we don't offer any drinks.
AVL Mundo and Atelier Van Lieshout bring light to these dark days with an Art Nativity Scene in and around the M4H area. A pilgrimage for people between the ages of 8 and 88 who, regardless of their beliefs or disbeliefs, who want to come together in solidarity or because they feel lonely and displaced. Of course, everything with due regard the latest corona measures.
The Art Nativity Scene at the Keileweg is a life-size spectacle, or a diorama, with revolving temple dancers, challenging Hanukkah candlesticks, spoiled godsons, rotating fertility priests, and of course babies as radiant centers.
On December 23, a take-away Christmas dinner will be served for (ex) homeless people and others in vulnerable situations.
The activities around the KunstKerststal also ring the final bells for the last days of the outdoor exhibition Let's Get Physical in the M4H area. In a solidarity setting, walk this beautiful route with over 30 statues. In the happy expectation that 2021 may be a better year and that we may leave 2020 behind us.
Entrance is free, registration is not necessary.
The exhibition spaces that make up AVL MUNDO –  Brutus, Kathedraal, Barbaar, and the artist residency program – remain temporarily closed due to covid-19.
Visitor Guidelines
AVL Mundo Sculpture Park and the area, provides a spacious environment for people to walk, breathe deep, and explore the current window exhibition Kunst Kerststal and the outdoor sculpture exhibition Let's Get Physical featuring over 30 sculptures by Atelier Van Lieshout. We are thankful to those who have visited for upholding crucial social distancing protocols that allow us to keep the park open to the public. 
Before visiting AVL MUNDO Sculpture Park , we encourage you to review the Visitor Guidelines:
Always maintain a minimum 1,5 meter distance from others.

When this cannot be guaranteed, please wait until visitors exit, and visit the Sculpture Garden or the neighbor's garden 'De Voedseltuin' if there is space availability.

Avoid touching the beautiful sculptures (we know it's tempting) but NO touching the sculptures. surfaces and objects.

All groups should be limited to members of a household who have been quarantined together.
Your cooperation is essential to our ability to keep AVL Mundo Sculpture Park open as a safe and healthy art destination during this time.
Please post your images and tag us @avlmundo #avlmundo #letsgetphysical # kunstkerststal
AVL Mundo is a not for profit foundation committed to creating cultural programming  for the public and supporting building Rotterdam as a destination for local and international audiences to engage with contemporary art. AVL Mundo is host to the Sculpture Park plus an artist in residency program and has three cavernous exhibition spaces: De Brutus, De Kathedraal, and De Barbaar.

Keileweg 10, Rotterdam
Art Nativity Scene is on view 24/7 untill the 6th of January


The Sculpture Park is closed for the 25th of December and the 1st of January.

Let's Get Physical

Sculpture Route



*Extended by popular demand until the 3rd of January!*
Steam Hammer House (2014) is part of Let's Get Physical. The work is located at Keilecafé Rotterdam. Image by GJ van Rooij
Update:
BY POPULAR DEMAND AVL Mundo is proud to announce that our outdoor public art project Let's Get Physical is being extended!
Over 5200 people have visited this nomadic art exhibition which is an alternative and safe way to explore art and the Rotterdam-West @m4hrotterdam area.
The sculpture route is still on view at all 13 locations until the 3rd of January
—
Sculpture route ' Let's Get Physical' is a dynamic exploration of the burgeoning industrial Merwevierhaven area in Rotterdam-West, highlighted through a selection of 30+ Atelier Van Lieshout works at 12 different locations. Atelier Van Lieshout, the studio founded by artist Joep van Lieshout, was one of the first art studios to settle in the Merwevierhaven in the 1980s and continues to expand and foster projects that elevate the area. 'Let's Get Physical' starts at AVL Mundo Sculpture Park, the heart of the sculpture route and fans out over M4H. Other participating locations are: Weelde, Floating Farm, Keilecafé, De Voedseltuin, Keilewerf, Stichting Dakpark and several publicly accessible venues.
18 July 2020 – 3 January 2021
Get your free map at AVL Mundo's Sculpture Park – Keileweg 18, Rotterdam, The Netherlands
or download your map here
Link to press kit with more information and images
Let's Get Physical is made possible by the generous support of: M4H Rotterdam, Rotterdam Partners, Droom en Daad Foundation, Job Dura Fund Foundation, AVL Mundo.
Concept and design: studio de Ronners
More info: Let's Get Physical

Kids Treasure Hunt for Let's Get Physical
image by Davids Danoss
Especially for Let's Get Physical, we created the AVL Scavenger Hunt for kids. Due to the succes at the Kids Finissage and the extension of the Sculpture Route, we decided to keep the hunt alive!
The Treasure Hunt is suitable for kids from 7 till however much older you are, and goes through Voedseltuin Rotterdam and Dakpark.
You can get your treasure by mailing us the codeword at mail@avlmundo.org
Speurtocht Let's Get Physical AVL Mundo

Kids Finissage, zondag 4 oktober
Speciaal voor kinderen en gezinnen: Hét officiële afscheidsfeest van Let's Get Physical, de beeldenroute met ruim dertig Atelier Van Lieshout kunstwerken door Rotterdam West.
Ga met een speurtocht dwars door de tentoonstelling en doe mee aan spannende activiteiten bij o.a. het Dakpark en de Voedseltuin. Dit is je allerlaatste kans om de beeldenroute te bekijken! Het beeldenpark is net een speeltuin: verdwaal in de Anusbar, verstop je in de Weltmeister en beklim de poeptoren Excrementus Megalomanus. En ontdek of jij ook kunstenaar bent met de kleurplaat getekend door Joep Van Lieshout.
De Kinder Finissage is gratis toegankelijk en in het bijzonder geschikt voor kinderen t/m 12 jaar. Registratie aan de deur.

Link naar het Facebook evenement
✨Kids Finissage update✨
Due to recent Covid restrictions we will be adapting our Kids Finissage program for your safety.
We will welcome a maximum of 40 persons in the AVL Mundo Sculpture Park at a time.
You are always welcome to pick up your map for the Children's Treasure Hunt 🕵🏻‍♀️ and the Let's Get Physical exhibition anytime during our Kids Finissage Sunday. @voedseltuinrotterdam and @dakparkrotterdam will still have their outside activities such as the Vegetable puzzle 🥕and the great Adventure Road🌲.
The sculpture route is available to explore anytime during this final week of the exhibition between 9 – 6 pm .
You may also contact @urbanguides for a guided tour of the show.
See you Sunday!

Zooming in on Loss soli during World Alzheimer's Day
On Monday September 21, WArd / waRD will present twice the performance Zooming in on Loss soli at AVL Mundo in Rotterdam as part of World Alzheimer's Day. With Zooming in on Loss soli, Ann Van den Broek makes an additional variation on Zooming in on Loss, the second performance from the triptych The Memory Loss Collection. For these solos, Ann Van den Broek creates a solo performance for each of the three original performers that takes place in the same framework / decor as the original performance. However, the co-performers are no longer physically present and hang around the soloist's world of experience like a shadow from the past. Zooming in on Loss soli focuses on the internal struggle, loss and relationship between the individual and his social environment.Anger and frustration, sadness and pain, resignation and indifference are exposed in a mosaic of emotions.
Zooming in on Loss soli is a performance that is designed on the basis of the new corona regulations, whereby a distance of 1.5 meters for both audience and performer is observed. For World Alzheimer's Day on Monday, September 21, one or more solos will be shown during two performances at 4:00 PM and 7:15 PM. Ilka de Wilde will introduce the performances.
Monday 21 September 16:00 & 19:15
Zooming in on Loss soli, WArd / waRD
Keileweg 18, Rotterdam
Regular: € 15, –
Student: € 10, –
More info: http://www.wardward.be/voorstelling/zooming-in-on-loss/
WORK HARDER by Wunderbaum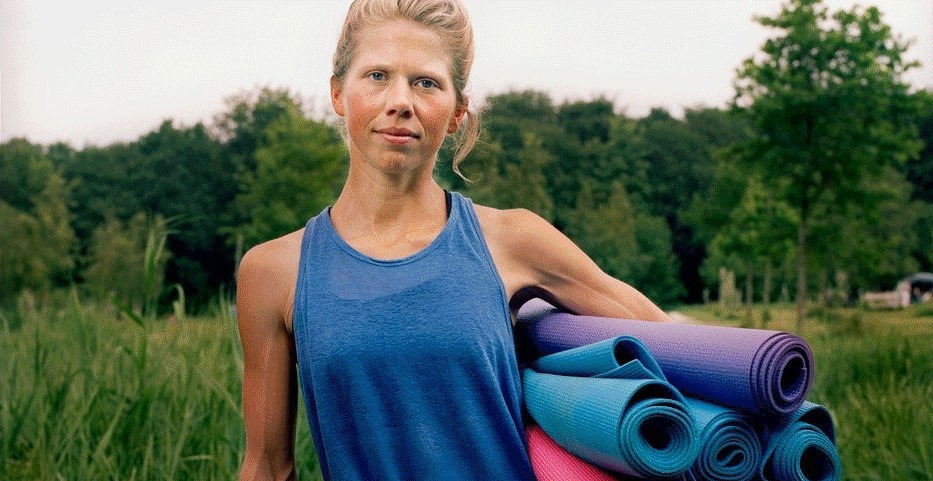 A theatrical sound performance in which Wunderbaum reflects on our society of accomplishments. After strategies have been set, motivational speeches fired, targets formulated, evaluation interviews scheduled, and burnouts have been faced, the actors wonder what was the original objective. Should they really take their professional ambitions this seriously? And can giving up one's ambitions be just as satisfactory as realising them?
The idea for this theatre piece dates back to well before the coronavirus crisis. At the time it was unimaginable that our economy would come to such a radical standstill. Recent events provided the topic of performance driven society with an additional layer. Besides all personal, financial, and societal suffering, this crisis also certainly raises the question whether it is not wiser to mark time.
Work Harder is performed live in front of a small audience in a coronavirus-proof setting. 
16, 17, 18 & 19 September at AVL Mundo
Tickets are SOLD OUT
Follow our socials to see what's happening
More info: https://www.theaterrotterdam.nl/agenda/8273/Theater_Rotterdam_Wunderbaum/Work_Harder/

4 September 2020 – 'God of Birds' by Brendan Faegre
Musical performance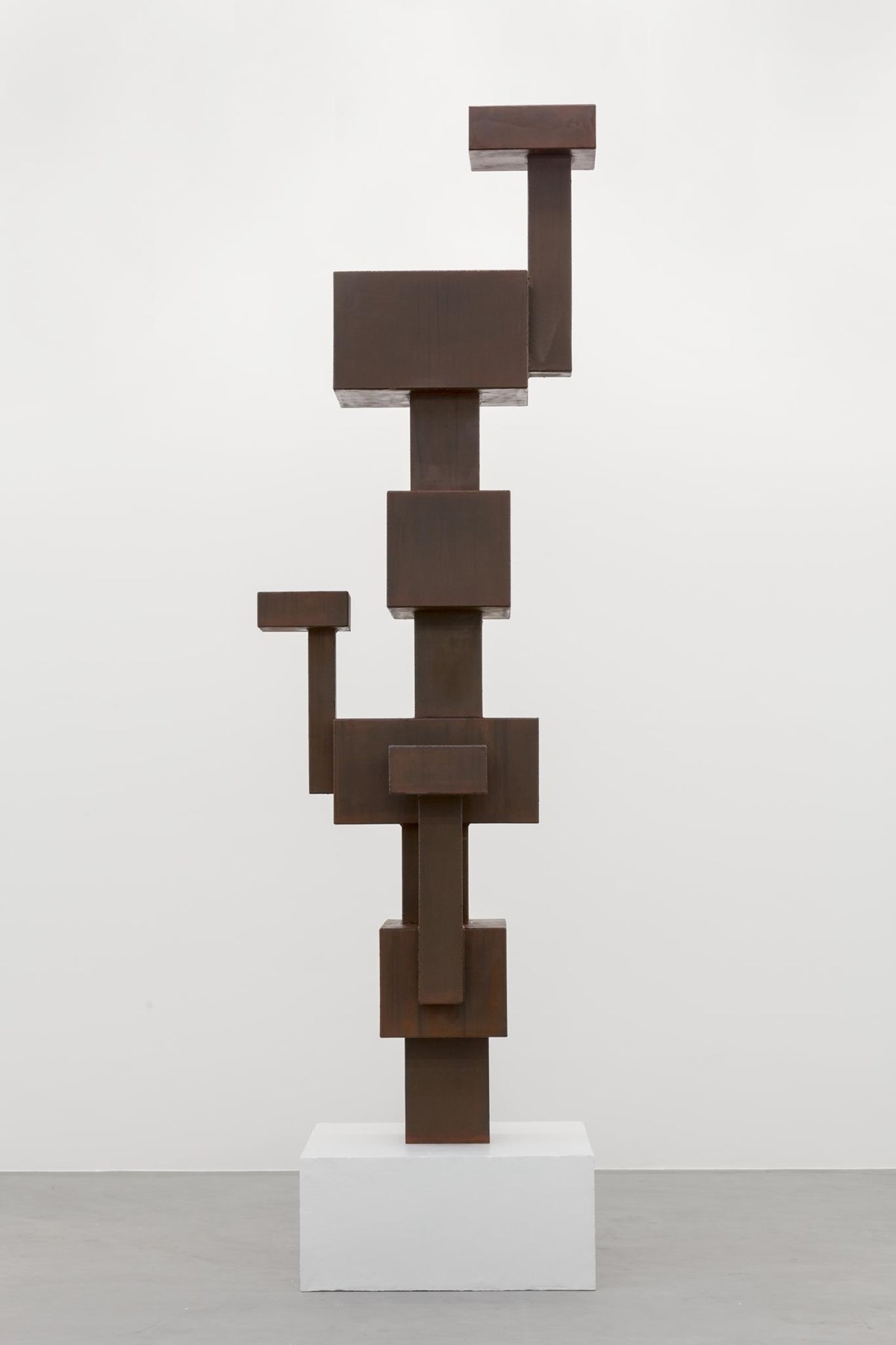 Composer Brendan Faegre takes inspiration from Atelier Van Lieshout's sculpture Early Bird (2015) to create a percussive 30 minute musical performance titled 'God of Birds'.  The musical composition will be performed by  three percussionists (Slagwerk Den Haag), Atelier Van Lieshout's sculpture's 100 flat metal surface that comprise Early Bird ( 2015) as a musical instrument. 
"It's a bizarrely tuned three-dimensional 4 meter tall vibraphone"-  Brendan Faegre
 
God of Birds (30-minute concert)
AVL Mundo, Keileweg 18, Rotterdam
4 September 2020, 19:00 & 20:30
Tickets (€8,50) via this link

5 & 6 September 2020 – MOMO Fabrique, the only pop Festival in Rotterdam this summer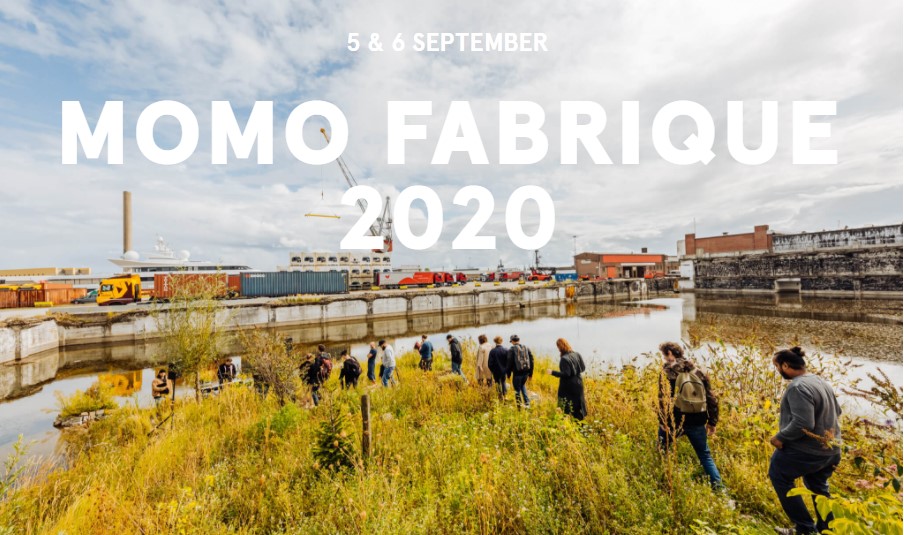 Join Motel Mozaïque for the only pop festival in Rotterdam this summer: MOMO Fabrique  POP Festival which will host a route for this special edition at AVL Mundo – visiting spaces within AVL Mundo's compound. This way everyone can enjoy the music, food and art by following the COVID-rules safely. There will be a laying down-concert, spoken word performances, immersive live-music by S10, YĪN YĪN and Meetsysteem and much more.
MOMO Fabrique 2020
AVL Mundo, Keileweg 18, Rotterdam
5 & 6 September 2020
Tickets (€30) via this link

A

UGUST 26 & 27
– Masters of Craft, Group Exhibition curated by Pluspunt Werkcentrum
'Masters of Craft' a two-day exhibition curated by Stichting Pluspunt Rotterdam at the AVL Mundo's BarBaar, is an overview of craft work by outsider & insider artists. Over 100 works are on view in a variety of media spanning: steampunk art, kinetic art, metal art, bicycle repair, cooking, portrait, photography, spoken word, graffiti and other outsider art. 
'Street Lecture' on August 26 | 13.00 – 15.00 | RSVP REQUIRED: erik@pluspuntrotterdam.info
'Street Lecture' is a discussion about the history and context of Graffiti in Public Space in Rotterdam. 
In conversation, join the infamous 'Timer of Bad Boys' and #Boortorri of #Lastplak. 

Running "In Circles Exposition" at AVL Mundo




AVL MUNDO is pleased to announce the official opening of BarBAAR, a new exhibition and performance site, making AVL Mundo Foundation one of the largest independent contemporary art spaces in The Netherlands. The first AVL Mundo exhibition in the space will be Running in Circles/ Movement and Politics In The Streets Of My City by Rotterdam-based artist Jeroen Jongeleen, the winner of the second annual Brutus Art Prize.
During the opening night the award will be presented, along with this year's Encouragement Prize to the Rotterdam based Chinese artist Liao Zhixin (1990)
Running in Circles/ Movement and Politics In The Streets Of My City 
Rotterdam-based artist Jeroen Jongeleen (b. 1967) has worked in public space throughout his career, creating minimalist endurance performances, as well as text-based graffiti, that straddle political activism and urban intervention. This new solo exhibition of work all created during Covid-19, features 11 short videos of running in circles throughout the city, along with prints and photographs of text works the artist created in public space, drawn from news articles speaking to issues of our time.
 For many, the Covid 19-induced lockdown fueled a stir-crazy urge to go out and run, but for Jeroen Jongeleen running is not an escape from stifling domesticity, but a means of reclaiming the city. His feet and the dirt on the soles of his shoes are his tools, and abandoned streets, post-industrial factory rooftops, and pier-end parking lots, are his canvas. Read the complete text by Edo Dijksterhuis here.
Jeroen Jongeleen, Silent Bridge (2020) | Jeroen Jongeleen, Stain on Concrete (2020)
Jeroen Jongeleen stated: "I've been creating art from running over the last few years, starting from doing long distance and then ultra long distances runs in straight lines and other shapes, then came to the essential form of a small circle, a simple challenging loop, leaving a temporary trace. A trace by effort. The effort of creating something through a basic gesture and concentration. During the corona-period, with everyone and everything boxed up, I had more time and more empty city at my disposal. However, with the parks being closed or limited access, I sought alternatives, ending up running on abandoned parking lots, building rooftops, and other city sites. As an active citizen, the vandalism of leaving a mark on the fabric of regulated space, is a commentary about free and unlimited usage of my surroundings. At the same time, with people sick around me, running allowed me to take care of my health as it forces you to be hyper-focused on the basics of breathing and keeping your joints working."
Brutus Art Prize winner Jeroen Jongeleen
Since the 1990's, Jongeleen has also operated under the alias Influenza for his public projects, especially illegal graffiti. The large-scale posters and photographs in the exhibition are of text works he created in the public, taken from multiple news sources that comment on political and societal issues of our time, such as "This Right Here Will Change Everything." Like the videos, these images are registrational artefacts, since the original work is short-lived. His graffiti name Influenza, by coincidence, aptly captures our time, as did the artist's previous project in 2009-2010, placing masks on statues in Paris and Rotterdam in response to H1n1 paranoia – a gesture currently replicated by others around the world.
A wide range of influences are evident in Jongeleen's work, from the anti-authoritarian Situationist International movement, Fluxus and Dada to Land Art and Conceptual art interventions by Richard Long, Gordon Matte-Clark, and Robert Smithson, as well as the mundane repetitive early works of Bruce Nauman and more.
More information and images of past projects, can be found www.jeroenjongeleen.nl
AVL MUNDO expands with BarBAAR
making AVL Mundo Foundation one of the largest independent contemporary art spaces in The Netherlands
BarBAAR celebrates its official opening with the summer exhibition, offering a new exhibition and performance space to the AVL Mundo compound encompassing two additional cavernous exhibition spaces Brutus and Kathedraal,as well as an Artist Residency and AVL Mundo Sculpture Park.
The exhibition was made possible thanks to the generous support of:


Vegan Cannibal Picknick in de Beeldentuin van AVL Mundo
Geliefde vergankelijke medemensch, ruicken wij daar menschenvleesch?
Nu wij ons weeckenlang hebben geoefend in afstandhouden en onzen huythonger gegroeid is tot onmeetenlycke proporties, is het tyd voor eene krachtige genezinge. Daarom biedt AVL | BARBAAR op 19-20 en 21 juni (juno) een Kannibale Picknick Performance voor eenieder die zich wil laaven aan den geur ende smaeck van onsch lichaem. Temidden van den sculpturen in de AVL Beeldentuin kunt u uw 'boxed' performance afhaelen ende oppeuzelen.

Met het ticket van den box, moge u oock toegang hebben tot den Running in Circles, een tentoonschtelling van Jeroen Jongeleen in de BarBAar.

De Vegan Cannibal Picknick is toebereid door gastheer Joachim Robbrecht, (houtschnede), Lars Exit,
Brânză Albă + Bigg Head Baby (Keep It Business, Berlin) (muziek), a.ACHAT (kostuum), en
Contemporary Glory Contemporary Cash (bediening).
Notie:
Cannibal Picknick is gebaseerd op het gedaechtegoed van de Braziliaanse dichter Oswalde de Andrade die ervoor pleitte om kannibalistisch te denken in den omgangh met de ander: Verteren in plaats van kopiëren of afweren.
Deze expeditie wordt ondersteund door ene gullen bydraeghe van Gemeente Rotterodamum.



Grease Enlightning
March 7, 2020
20.00 – 01.00 
During Museumnacht010, 7th March, AVL Mundo organised 'Grease Enlightning; A sticky but smooth evening and night program with art, easy to copy dance steps, shiny dixxo and radically lit spaces. We've presented a new site-specific work 24 Ticks ( 2020)  by Jonas Vorwerk and the video TO PEE IN PUBLIC AND PRIVATE SPACES by Itziar Okariz.
Dance artist  Connor Schumacher preformed his show Funny, Soft, Happy & the Opposite and took the audience along in the ideology of Joy as a Safe Space.

Art Rotterdam and AVL Mundo presented
The Performance Show
February 7 until 9, 2020
AVL Mundo presented a new collaboration with Art Rotterdam: The Performance Show. From the 7th until the 9th of February 2020 The Performance Show took place at new locations on the AVL Mundo premises. The Performance Show was a new initiative from Art Rotterdam, and part of the Art Rotterdam Week.  This new art program offered visitors a varied and continuous program of national and international performance art curated by Zippora Elders.
This is the first edition where all art forms were presented. For The Performance Show, a partnership has been entered into with various Rotterdam cultural institutions, including Witte de With. Artistic director of Kunstfort bij Vijfhuizen and curator of modern and contemporary art. She finds it fitting and inspiring that attention is paid to performances during the Art Rotterdam Week.  For more The Performance Show information click here.
Mauricio Limon de Leon, 'A gigantic broom to uncover compelling narratives', performance 2020. Courtesy Hilario Galguera, Wild Palms and Ellen de Bruijne Projects.

Artists in Residence present:
Duster


February 7 until 9, 2020
During Art Week AVL Mundo's Artists-in-residence presented a duo expo: Duster. Clémence de La Tour du Pin (FR) and Anders Dickson (US) showed the work they made while staying at AVL Mundo, including a selection of paintings and sculptures. Both of their oeuvres reference and draw from the architecture of the body and its interwoven relationship to the spaces around it. Duster is synonymous with the removal of stagnance. This is intended to play with the ambiguous history of the villa located near the industrial harbour of the city and previously used as a brothel, a business and it's current existence as a temporary home for artists.

Group exhibition Secret Society
Behind every closed door there may be a hidden world, its rules and rituals only known to admitted members. A secret society can pursue political, religious, economic or perverse objectives, but there is one common denominator: they all operate in the shadows. At times because these practices cannot see the light of day, at others because sharing a secret creates a sense of belonging, a feeling of unity which every human not-so-secretly is searching for.
We all fear the unknown, yet the mystique of underground labyrinths, the maze of a hidden world appeals to everyone's imagination. The artists of the group exhibition Secret Society use and depict their fascination for the hidden, thereby uncovering the paradox of a secret. After all, a secret only exists when it is shared, yet disappears the moment it comes out.
The exhibition takes place in a yet undisclosed location within the AVL Mundo premises. While the gate to this 'secret society' is usually kept closed, for once its secrets will be shared.
Participating artists: Joost Benthem – Vincent Ceraudo – Gaëlle Choisne – Paul Geelen – Carlijn Kingma – Chaim van Luit – David Maroto – Anthony Nestel – Jennifer Rubell – Rustan Söderling – Joop Schafthuizen and others
NRC review (****) here
Volkskrant review (****) here

Brutus Art Prize 2019
We are pleased to announce that Priscila Fernandes (Portugal, 1981) is the winner of the first Brutus Art Prize!
The jury praises Fernandes' playful and accurate approach to social themes. She challenges viewpoints on work and leisure with both humor and honesty. This approach makes that her work has found a natural home in the city of Rotterdam – once the city of working people, now a city with an increasing amount of tourists.
The Brutus Art Prize is both for upcoming artists as well as established local icons. We are very happy that the jury wanted to extend an honourable mention to the Rotterdam artist Woody van Amen (1936, Eindhoven). The jury is impressed by the important position he still occupies within Rotterdam's art scene. For almost fifty years, Van Amen has produced a sensational and multifaceted oeuvre that includes painting, sculpture, installation, and film. He doesn't let a day go by without producing art. ´´I have to go to my studio – every day". 
About the Brutus Art Prize
The Brutus Art Prize is an initiative of AVL Mundo foundation and Joep van Lieshout. The award is €4,000 and an exhibition at AVL Mundo in September.
Priscila Fernandes will receive the Brutus Art Prize on Friday June 14th at 7pm by Chair of the jury Mariette Dölle and artist Joep van Lieshout. For more information click here.
Press about the Brutus Art Prize.

Exhibition "Whats wrong with this picture"
The exhibition "Whats wrong with this picture" (2018) confronts the public with works that contain dark humour, ask urgent questions and present a bleak view on reality. Atelier Van Lieshout, Mike Bouchet, Libia Castro & Ólafur Ólafsson and Riley Harmon contribute to the exhibition. Atelier Van Lieshout showed works from the SlaveCity project about perceived and mouldable social normalcy, as they reconsider the concept of time, the prospects for society and the role of mankind therein. Visitors are forced to think about what we take for granted and to ask themselves, "What's wrong with this picture?".

Exhibition Territory 
The exhibition Territory (2013), curated by Joep van Lieshout, shows the work of several international artists, and has been said to be disruptive and border-crossing. Located in a former feed mill with an outside terrain, the works of art merge with its rough and industrial setting. Especially for the exhibition, a large site-specific installation was created by Dutch artist Kevin van Braak.
During the opening hundreds of people came to have a first look at the works of art, to enjoy the food that Dutch artist Kevin van Braak prepared in his book burning oven, and to dance to live music. In its first month of existence Territory received positive reviews and welcomed many visitors on its premises at the port area in Rotterdam.